Our scheduling coordinators are the first people that you talk to when you call our office and the first people you meet when entering. They always have a smile on their faces and make it their goal to schedule your visits & make sure you receive the best orthodontic care possible. They are friendly, efficient and enjoy what they do.
During your first visit, you will meet with the treatment coordinator and with Dr. Riordan for a complete orthodontic exam. The treatment coordinator will provide you with valuable information about orthodontic treatment and will answer all of your questions. Her job is to inform you regarding all aspects of orthodontics and will come up with just the right payment plan so that your needs are met.
Our clinical staff is dedicated to each one of our patients and make it their number one priority to ensure that your treatment goals are met. Their goal is to help you achieve the smile that you desire and that you leave each appointment with a smile on your face.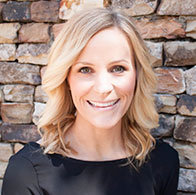 Aimee
Financial Coordinator
Aimee is a native of Rock Hill. After graduating from the College of Charleston in 2005, majoring in Communications with a concentration in Media Studies, she moved back to Rock Hill to pursue a career. Her love for children and meeting new people is what brought her to Riordan Orthodontics. She has been a member of the team since 2007. She is one of the "smiles" you will first see when you enter the practice. "I love seeing the patients right when they get their brace off, it is such an awesome feeling to know that you work for a practice where you are helping to create beautiful smiles." Aimee enjoys cycling, shopping, & spending time with her husband, Milton and two children, Ellie and Davis.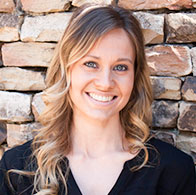 Jamie
Patient Care Coordinator
Jamie is a native of Fort Mill, SC. She is excited about being in orthodontics because of her love to build relationships with people. She enjoys shopping, photography and spending time with her husband, Cody and son, Jax.